Canoe Restoration & Repair
As wood canoes and other small craft are enjoyed, they often sustain both wear and damage, typically as a result of a mishap, neglect, or overenthusiastic use. Left outside at the cottage or in the backyard without cover or on the ground, finishes fade, parts can begin to rot and even animals can take their toll. Add some vigorous wilderness tripping or other mishaps and a favorite canoe cane be made unusable overnight.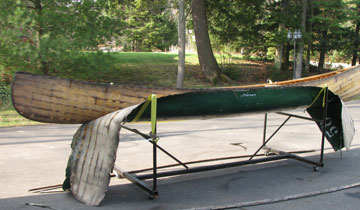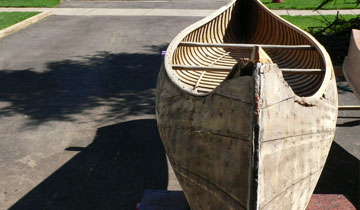 Our services include;
repair or replacement of ribs
planking
gunwales
decks
refinishing as required
seats
canvas
We've restored and regularly use canoes and boats that are approaching, and exceed, 100 years of age. With some care and proper storage, many have been kept for generations, and with some work we can bring those that are in disrepair back to usable and even heirloom, condition.
Work can be as basic as a fresh coat of paint done in a week, to a full restoration of a derelict hull back to its former glory.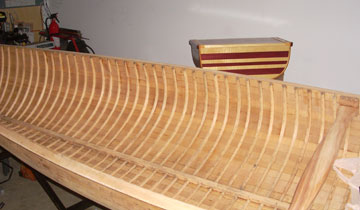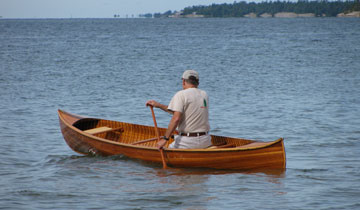 Of course we will repair or refinish modern boats, whether cracked, faded, or with rotted wood components as often happens.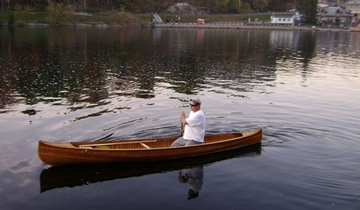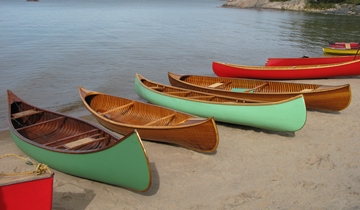 As a member of the Wooden Canoe Heritage Association, as well as the Antique and Classic Boat Society, and others dedicated to the promotion and preservation of classic watercraft, I have the knowledge and skill to handle your project and ensure it is completed to your total satisfaction. Quite simply, it will be done as though it were my own. I would be happy to demonstrate examples of my work, both over the web and in person from my own collection. I can, in many cases, provide some of the history of your canoe in cases where it is unknown, or has been lost through generations.
Contact us to discuss your particular project and pricing, a full estimate of the required work will be provided.